Regulations and gambling go hand in hand over the last decade. Following the boom of online casinos, which constantly kept growing from 2010 till 2023, every single Government across the world has tried to find ways to profit by taxing online operators, while striving to protect vulnerable players from themselves.
The latter is the focus of this piece, as there seems to be a strong focus by the Australian Government to forbid banks from accepting credit payments to online casinos.
Legalities Surrounding Gambling in Australia
First off, it is important to note that online gambling is not legal in Australia, with the Interactive Gambling Act forbidding it completely. Nonetheless, online operators regularly ignore the laws of the country, offering their services casually to Aussies willing to bet online. Thus, it does indeed make sense for the Government to try to find further ways to restrict online gambling activities.
Most Popular Casino Payment Methods
Globally, online casinos accept payments from players through hundreds of different ways, with debit/credit cards being amongst the most prominent. Prepaid cards are often used to fund one's account, eWallets are used for both payments and withdrawals from the casino, and cryptocurrencies are also rapidly entering the mix.
Nonetheless, as online casinos cannot legally operate in Australia, gambling platforms usually offer limited banking options, as independent companies do not want to break the Australian law and therefore risk any ramifications. In 2023, most players in Australia use Visa and MasterCard debit/credit cards for deposits and bank transfers for withdrawals. If the Government actually manages to forbid banks from processing credit payments, then Aussie punters will mainly have a single method to employ for deposits and another one for withdrawals.
What's the General Sentiment?
With credit cards being slowly banned from physical casinos and gambling venues across Australia since early 2000, it should not come as a surprise that same measures would be eventually taken in regards to online casinos.
Still, it took over 10 years after the rise of online gambling for a bill to be introduced concerning the same measures for digital casinos; in February 2021, federal MP Andrew Wallace has started pushing a bill, based on the rationale that the high interest rate involved in credit payments when considered in relation to the high probability of losses when gambling online – would result in the bankruptcy of many Australian families.
The hard part would be for actually finding a way to enforce the changes, as the banks would have to bring the change forward. Andrew Wallace has noted that the way forward would be for banks to introduce a code of conduct, which has gained support as a proposal from the Four Big Banks of Australia. Still, enforcing such changes is not easy, with "Many of the banks and the [Australian] Banking Association (ABA) were basically saying to me it's actually very difficult for them to be able to implement these changes, which is why they say they haven't done it," Mr Wallace said.
The Opposition
Although it seems that there is a big likelihood for the ban to move forward, as long as the banks find a way to move with it, there is still some strong opposition against such measures. Brett Jackson, one of the chief Executives of Responsible Wagering Australia, stated that their lobby group is against such new regulations.
His main argument is that those who oppose gambling in general are the ones backing such bill. Further, he added that online casinos are much more heavily regulated and controlled than brick and mortar casinos, and thus, alternative measures could be taken to protect players.
Mr Wallace, on the other hand, responded that such opposition is to be expected, since this would damage online betting companies; adding that since 8/10 Aussies support such a bill, there is a moral obligation to move forward with it.
At this point, it is important to note, however, that most surveys into online gambling are targeted to the general public and not players in particular. Thus, most of the data that arise from their surveys are misleading, since anyone can answer them. Such practices have previously resulted in further regulations of online gambling, which do not have the results that were aiming for.
Results of Credit Card Ban in the UK
In April 2020, the UK Gambling Commission introduced a ban of credit cards for online gambling, which is where the bill discussed above was inspired from. This ban took into effect at the same period that Corona Virus lockdowns were coming into effect, and thus, protecting Britons from gambling away money they did not have.
The bill was aimed to protect the 1% amongst UK gamblers, which are considered problem gamblers, but the opposition suggested that it would have minimal effect, as players would end up gambling with an alternative method. Many players also claimed that credit card gambling protected them from over-spending over their credit limit, while also adding a limit to the money that they could lose if hackers intercepted their banking details.
In any case, UKGC moved forward with the ban, while failing to actually monitor the effects. It has been over a year since then, with the British Government considering further regulations, without actually monitoring the effects of the changes they have been implementing.
Online Casinos Response to Credit Card Ban
One of the side-effects, unsurprisingly, was the rise of alternative payment methods in the UK, so that players can avoid using the debit cards. Pay by Mobile has witnessed a huge spike in popularity, as punters are now using their phone contracts to pay at casinos. Zimpler, pay by Vodafone, pay by mobile, and Siru are just a few amongst the new payment systems that are now being used for gambling purposes. After the gambling ban on Credit Cards is implemented in Australia, one should expect such an uptick to also occur.
Gambling with Cryptocurrencies
Earlier on, we touched upon the prominence of crypto-casinos in Australia, which constantly rise due to the limited alternative payment methods. If the Aussie gambling ban on credit cards is enforced, one should expect a further rise of such platforms.
Even as things stand today, Bitcoin, Ethereum, Litecoin, Dogecoin, and Tether are often accepted by casinos as both deposit and withdrawal methods. Such payment methods carry the benefits that are instant, fee-free, and secure – while always maintaining the players' privacy.
The Government has no way of stopping players from using cryptocurrencies for gambling or other transactions online, so Aussies that used to employ credit cards are best of turning to this payment method.
With such alternatives, the British and Australian Government are failing hard to actually regulate gambling, since cryptocurrencies can also support money laundering activities.
Other Possible Online Gambling Regulations
Besides the credit card ban, there are other measures that are also considered in relation to online casinos, aiming to protect players and further regulate casinos. A few that are likely to be introduced within bills in the future include:
With online pokies being amongst the most popular gambling games online, a few local laws are being introduced to limit the maximum bet in this niche. With some pokies accepting bets as high as $750 per spin, some new laws could limit it to as low as $2 per spin. Such laws have already been implemented to a few physical casinos across the world.
Anyone who listens to the radio or watches TV will have stumbled upon a gambling advertisement lately. In 2023, most ads spend more of their air time detailing their Ts & Cs instead of their offerings. Further regulations and controls of what can be stated in gambling adverts is expected, with a potential ban on such adverts completely.
Many countries have banned the feature buy option in pokies machines, so punters should enjoy this feature while they can.
Less gaming options are also in the cards for Aussie casinos, with more and more software providers being afraid to offer their games in illegal markets.
Closing with a positive note, US players could look forward to more and more states legalizing online gambling activities, adopting the approach of allowing regulated gambling online and protecting players, instead of creating an opening for an iGaming black market to foster, which does not actually benefit anyone. Other countries are also moving forward to legalizing and regulating gambling, which begs the question of why countries like Australia and the UK are being so backwards.
About the Author
Affiliate Disclosure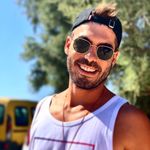 Michael has reviewed and verified all information on this page. Having worked in the iGaming industry for over 8 years, he is the most capable person to help you navigate online casinos, pokies, and the Australian gambling landscape.