With almost 2/3 of Australians having gambled at least once during the previous year and nearly 50% of adults weekly, we want to take proactive measures and help keep things fun.
Gambling responsibly is easier said than done, and anyone could lose control.
This page provides resources to find help if you ever need to, along with warning signs and tools to manage your gambling activities.
What is Responsible Gambling?
Responsible gambling is a term that is often thrown around without much thought or elaboration.
Gambling responsibly essentially means to gamble because it is fun and not due to an uncontrollable urge.
The amount of money someone invests in gambling is subjective. Yet, if you find yourself wagering more to enjoy the experience, then you could be suffering from gambling addiction. Ultimately, the outcome of your gambling activities shouldn't have an impact on your financial situation or go as far as influencing your ability to pay for essentials or care for your family.
How often you gamble and the funds you invest will be specific to your financial situation and recreational time. However, increasing the above could be a sign that you should reach out for help.
Gambling responsibly means you are in control. You can stop betting whenever you feel like it, and you don't suddenly get an urge to place a casino wager or sports bet.
If you think you are losing control, there are ways to get back on track. It is important to inform your close ones, though, since gambling addiction can be extremely hard to kick off.
Struggling to Stay On Top of Your Gambling? The Warning Signs
There are certain signs you can watch out for to prevent gambling problems from developing. Signs that you could be in danger include:
Wagering funds solely to win back previously lost funds.
Spending money you need for other financial activities on gambling.
Finding it hard to stick with the limits you set for your gambling spending or time invested in this activity.
When online gambling takes a lot of time off your social, work, or home life, it could be a sign that you are on the verge of addiction.
Placing a bet should be a fun activity. If you feel anxious or worried about how things will turn out, you could be near murky waters.
Are you finding it hard to get betting out of your head? It's a sign you shouldn't neglect.
Assess Your Self
Online gambling bodies set by the Australian Government ensure you can evaluate yourself in regards to gambling.
It's never too early or too late to assess your gambling activity. Simply follow this link and invest a few minutes to take the self-assessment:
Other Ways to Stay In Control Of Your Gambling Activities
Online gambling can easily take over your life if you don't take any measures. Little was known about the topic in the past. Thankfully, we now all recognize that gambling should be approached with care, and taking proactive measures can help keep things light and fun.
Here are some tools you can use to balance your gambling:
Set a Budget: Employ any of the apps that help you budget your money. Make sure to set a clear budget you are comfortable with spending on gambling. This can apply to your weekly or monthly activities, but going beyond that won't really help put things into perspective.
Set a Time: Apply the same logic on the time you are comfortable spending gambling online. This should also apply to gambling-related activities, like researching or strategizing.
Utilize Gambling Tools: All online casinos and sportsbooks we recommend allow users to set activity and deposit limits. Utilize them to remove the risk of going overboard. Additional limits can be placed on wins/losses or deposits for each session, day, week, or month.
Talk to Someone: Sharing your concerns with a relative, friend, or expert could help you think of gambling differently. Your loved ones might be better at helping you control yourself in difficult moments, while an expert may assist you with hands-on tips and solutions to getting over your addiction.
Delete Your Account: If all things fail, you should manually delete your casino account or ask the support team to do it for you.
Do You Know Someone Who Might Be Suffering From Gambling Addiction?
If you know someone else who displays the signs we discussed so far, don't look the other way. Talk to them, and see how you can help. It might take a while for them to open up, but it is important to be there and try to get them to ask for help.
Some of the things you can do is inform them about gambling help and support bodies like Gamblers Help. Make sure to brace yourself, since most people respond badly when confronted with a taboo topic.
Lastly, be patient. Getting back on track can take a while. The best thing you can do is be there for them, and eventually, the situation should improve. Remember that some people are more prone to gambling addiction than others, so show compassion.
Gambling Support Services
This page shouldn't be treated as a way to tackle gambling addiction. If you find yourself struggling to gamble responsibly or want to get ahead of potential issues, the following authorities should come in handy:
Unfortunately, online casinos in Australia aren't regulated in the same way as sportsbooks. This means that the National Self-Exclusion Register won't help. However, the rest services and online casino features should help protect yourself and gamble responsibly.
For any questions or help, Pokies.bet is also one email away. Feel free to contact us and we will try to support you in any way we can.
About the Author
Affiliate Disclosure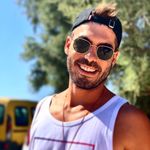 Michael has reviewed and verified all information on this page. Having worked in the iGaming industry for over 8 years, he is the most capable person to help you navigate online casinos, pokies, and the Australian gambling landscape.