What Are Pokies?
If you are an Aussie casino player, then this page is not really for you. As we have readers from all over the world, we often get the question 'What Are Pokies', and we thought that we should put it to bed once and for all.
Let us be clear right from the batt, 'pokies' does not refer to what the urban dictionary suggests when employed within a New Zealand or Australian context; that would be the slang for 'jail', which is also often used as a reference to female body parts.
Meaning of Pokies in Australia & New Zealand
When someone uses the term pokie or pokies machine in these contexts, they refer to the slot machine. It is the abbreviation for the initial name that slot machines went by since the 1900s in Australia – poker machines.
The poker machines first turned into 'pok', which then evolved to pokie over time. In Australia, people play pokies at clubs and pubs, besides within land-based casinos and online casinos. So, it is quite important to know that term if you are planning to spend some time in Australia.
Online Pokies at Australian Casinos
From Poker Machines to Pokies
A reasonable question that might arise from the above is why slot machines were called poker machines in the first place, over at this side of the world. Well, there have been speculations to address this question, but what is certain is that the term 'pokies' and 'poker machines' have been the official word the slot machine since the introduction of this casino game in Australia.
Experts have suggested that 'video poker machines', which were pretty similar to 'slot machines' of the time, were first introduced in Australia; these machines were often placed within the same rooms that the initial slot machines were in Australian pubs and early days casinos – so they stuck both under the same name.
As the world slot machine evolved globally to slots, likewise, poker machines eventually became pokies in Australia.
Other Names for Pokies
The most commonly term used throughout the world, and the one that you cannot go wrong with is slot machine. Nonetheless, 'pokies' is also widely understood, with the following terms also being used regularly today:
🐏 Scotland: the term 'puggys' was first used to refer to monkeys, while today it is also used as a term for the slot machine and the bank ATM machines. A reasonable explanation would come from the resemblance (in terms of use) of slot machines and ATMs to the piggy money boxes people often employ.
💂 England: 'fruit machines' since the original slot machines used to reward chewing gums with a fruity taste in their early days. The term, then, gave birth to the slot machines that also incorporated fruits as symbols, which is why the word fruit machine is still used by many Britons.
🗽 US: 'one-armed bandits', due to the format of original slot machines with a lever that would initiate the action.
How Pokies Work
Before we close, it is rather important to mention that slot machines, pokies, or whatever you call them operate in the same fashion globally. Below, we will refer to some of the basic functions involved in their gameplay to clear any doubts and misinformation.
Reels & Rows: every slot machine has a number of reels and rows, in which the symbols are fixed after they randomly spin for a few seconds. Winning combinations are usually formed from left to right, with over 3 identical symbols landing in the same row, at adjacent columns.
Paylines: pokies machines tend to have paylines, which when activated payout for every three same symbols landing on at least one. The number of paylines across distinct slot machines varies, but it is often linked to the overall game reels/rows structure.
Bet levels: the bet levels in slot machines often start from as low as $0.10 up to $500 per spin. The bet level is set through coins or money values and is adjusted according to the number of active paylines and the bet level that applies on every single payline. The matching symbols' value is then multiplied with the bet value to determine the size of the win at every round.

Bonuses: modern pokies tend to also incorporate free spins, multipliers, wilds, scatters, and other types of rewarding additions that mix up the classic gameplay. Each of these might differ from game to game, while they usually pay out high rewards.

Jackpots: initial pokies machines employed the term jackpot to refer to the maximum possible win that one could land on a given game. Today, slot machines often have fixed, or progressive jackpots incorporated within them, which operate on top of the base game – and can truly offer life-changing sums of cash.
RNG: the abbreviation of the Random Number Generator, the RNG is apparent in every slot machine that is part of legal land-based or online casinos. It is a computer software system of some form, which ensures that the gameplay of pokies is fair and randomized.
RTP: this is the abbreviation of the Return to Player rate, which is the value that reflects the edge that a particular slot machine carries over the players. This value is provided by the developers behind the games and ensures complete transparency.
Now that you know what pokies are, how they work, and what term you should use wherever in the globe you are to locate them – it is up to you whether you want to give them a try to see what makes these little devils so popular.
About the Author
Affiliate Disclosure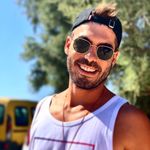 Michael has reviewed and verified all information on this page. Having worked in the iGaming industry for over 8 years, he is the most capable person to help you navigate online casinos, pokies, and the Australian gambling landscape.