ThePokies.net Not Working: How to Fix Account Issues
ThePokies.net is a popular Australian online casino powered by top industry names like Nolimit, Evolution Gaming, Relax Gaming, and NetEnt. It welcomes new users with a A$10 no deposit bonus and a range of promos for real money deposits exceeding A$30. ThePokies.net can be accessed via any web browser on mobile and desktop devices.
Given the many great games and bonuses one can find on this platform, we understand your frustration when ThePokies.net is not working. And here, we will try to highlight the potential reasons and ways to fix your ThePokies.net account issues.
Typically, online casinos might be down or not work due to maintenance, technical difficulties, server issues, slow connectivity, compatibility, or similar problems. But with ThePokies.net not working reports filling the web, we cannot simply tell you to check the server status, verify your account, or wait for the downtime to be over.
And since ThePokies.net customer support doesn't provide an email or contact number, this guide can save the day.
About ThePokies.net
Troubleshooting your online casino account usually involves restarting your device, checking your internet connection, clearing your browser cache and cookies, and verifying your account.
But ThePokies.net is a quite unique online casino, and not in a good way. Their website states that the ThePokies.net online casino is owned by The Pokies, which claims to hold a Curacao Gaming License. There is no such registered company, nor an active license under that brand name.
And don't get impressed by the many bonuses highlighted on their homepage; without any guidance on their terms and conditions, minimum deposit, wagering requirements, etc. – you are chasing your tail playing there. Likewise, the companies supposed to power ThePokies.net do not work with unlicensed or rogue operators like this one – compare the ThePokies.net games to the official titles and you will see they operate differently; in other words, they offer rigged and replica games.
You can learn more about ThePokies.net through our review; but you can also proceed to the most common reported problems about ThePokies.net below and how you could try and fix them. Having said this, numerous casinos like ThePokies.net don't share its problems or bugs.
Common Issues with ThePokies.net & How to Fix Them
The following guide to ThePokies.net issues and downtime problems will help you navigate this problematic site. If you are facing issues with your account, you most likely tried to withdraw money and they shut you down like the rogue operator they are.
But let's entertain the various problems and potential troubleshooting steps – you won't find customer support contacts so this is the only way to try and resolve the issue.
ThePokies.net Log in Not Working
ThePokies.net used to operate under the thepokies.net online website. Today, their site has been migrated 75+ times and currently operates under thepokies.net75.net URL. Why is this? Well, online gambling is prohibited Down Under, and ACMA has been appointed to track down and block rogue operators. You will still find some legit offshore sites working properly, but ThePokies.net is not among them.
About once a month, their website is blocked by Australian Internet service providers and therefore makes it impossible to log in. Typically, you can set up your account and get your bonus by entering & verifying your email address + entering a username and password. Additional information is required to set up your full profile, like date of birth, mobile number, name, age, state, etc.
But no matter how accurate you were while providing your ThePokies.net login information, you won't be able to log in for a few days every month due to the ISP blocks.
ThePokies.net Website Not Loading
The most likely reason for ThePokies.net not opening is the one mentioned above. Google has simply blocked access to ThePokies.net due to an ACMA request and they are temporarily shut down.
Other scenarios include your device not being compatible or being located in a restricted jurisdiction. The latter shouldn't worry you, since ThePokies.net states in its terms and conditions that they are open to users entering through a VPN. That's sketchy, but it will fix the problem.
Have a quick speed test to ensure your internet connection is also adequate to load an online website with so many games like ThePokies.net. This could be another reason for your problems, and a simple restart of your Wifi could resolve it.
ThePokies.net Withdrawal Issues
The above problems are quite common and should act as a deterrent from joining ThePokies.net in the first place. But unfortunately, this online casino works just fine up to the point you have some withdrawable winnings.
When users request small cash-out requests, ThePokies.net tends to deliver. But when you have won over A$1k, ThePokies.net is likely to reject your request through excuses or simply block your account. Some of the notes referenced by other users include:
''ThePokies.net claims rejected my withdrawal by saying I haven't met the bonus wagering requirements''; this could be a legit scenario, but they don't even state this info, setting up players for failure. Likewise, all ThePokies.net withdrawals (even without a bonus) are tied by 1x playthrough for PayID and 3x credit card. That could be another scenario leading to issues.
Generally, there is very limited information on ThePokies.net withdrawals. With so scarce info on their platform, we ended up searching for user reports and we hit the jackpot. TrustPilot and Reddit reports paint a clear picture – ThePokies.net will find excuses to refuse payouts of any considerable sum. It's not your fault.
ThePokies.net Verification Problems
All legit online casinos require users to verify their accounts to enjoy the full features. After verification, players can enter VIP schemes, withdraw funds, and claim bonuses with their deposits.
We read ThePokies.net fine print and found only one mention of such processes here:
Users might be required to provide proof of their age, name, and banking option used.
The above is reasonable, but ThePokies.net rejects all verification requests as a standard practice to avoid paying out users. And this is further reinforced by the lack of details on the size or format of the documents, permitted jurisdictions, minimum age, etc. Essentially, you cannot know if you can legally play here, although ThePokies.net mainly targets Australian and New Zealand players.
ThePokies.net Down
If ThePokies.net isn't loading, then their website is likely down.
During our reviews and tests, we could instantly browse their site on all mobile devices and desktop computers at our disposal. Based on this, we can assume that failure to load the casino site shouldn't emanate from such an issue. Instead, it is more likely that ThePokies.net is down due to an ACMA block request. Although they will eventually give up rebranding under a new URL, the site tends to load again within 72 hours under a new domain.
ThePokies.net Access Denied
Many ThePokies.net players have got a message saying access is denied. The typical reason for this is that they have requested a temporary suspension of their accounts for responsible gambling practices.
But ThePokies.net isn't your typical online casino, and any of the following could explain such a message:
You requested a payout and they blocked your account.
You previously played at ThePokies.net through VPN and forgot to activate it.
You are entering an expired URL.
The website is down.
If you got such a message, there is little chance to restore your ThePokies.net account.
Troubleshooting ThePokies.net: Customer Support Email & Contact Number
The most common problems online casino players face have to do with account verification or accessing an operator that they aren't supposed due to their age or country.
The situation differs with ThePokies.net because they are a rogue operator and might block access or disappear at any moment. We have provided a few fixes and troubleshooting tips above, but I wouldn't be hopeful if I were you.
Normally, a customer service team should be at hand to help with your concerns and get you back in the lobby. In fact, ThePokies.net FAQ section states they offer phone, email, and live chat support. This would be ideal, but we cannot find a live chat button even when logged in, there is no email contact or a web form to submit a request, and, of course, there is no phone contact.
For help and support, you can resort to the ThePokies.net FAQ section, but we found conflicting info and flat-out lies compared to other sections of their website.
Unfortunately, based on everything we've seen here – ThePokies.net won't provide you with any support.
ThePokies.net Not Working: Your Ultimate Solution
Forget about ThePokies.net and pick one of the many outstanding operators accepting Aussie players. The site might look good on first look but think twice before you deposit any funds there.
Users report numerous problems with ThePokies.net and there is no gateway to resolve the problems. They can ban you any time, and if the Australian Government chases them they will simply relaunch under a new URL. Without a license, rigged games, and an imaginary company – ThePokies.net should be avoided at all costs.
Join any of the alternatives provided below and you can leave casino-related problems to the past.
FAQ's
Why is ThePokies.net not working?
ThePokies.net is a problematic online casino site. They get banned frequently due to their illegal status and rogue operations, and their website is often not loading.
What happened to ThePokies.net?
This a very common question, posed by ThePokies.net players about twice every month. This rogue online casino gets blocked very often by Google, following ACMA requests, to protect unsuspected players from their rigged games and sketchy services. Their website will likely return under a new URL, but we suggest you stay away.
Is ThePokies.net down?
Yes, ThePokies.net is down today because Google blocked access to their website. You can either join them when they launch under a new URL in a couple of days or use an alternative ISP.
What is the ThePokies.net email?
Although ThePokies.net claims to offer email support, they don't share such contact details.
Is there a ThePokies.net contact number?
No, there isn't. ThePokies.net website states they offer around-the-clock support but they do not share any contact details.
How to contact the ThePokies.net customer service team?
Despite our thorough research, we couldn't find a way to get in touch with ThePokies.net. There is a FAQ section and a terms and conditions page through which you can find relevant information, but ThePokies.net fails to provide email, phone, or live chat support. Your best shot is sending a direct message to their Facebook page.
About the Author
Affiliate Disclosure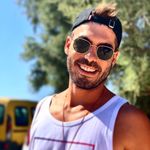 Michael has reviewed and verified all information on this page. Having worked in the iGaming industry for over 8 years, he is the most capable person to help you navigate online casinos, pokies, and the Australian gambling landscape.