I generally publish content on Pokies.bet to highlight new online casino launches, bonuses, and guides to assist readers in their constant search for new or curated gambling info. This blog is quite different as it stems from my personal experience at one of the best online casinos and pokies I have ever reviewed.
I've been a member at Wazamba for quite a while, and our team generally recommends all Rabidi N.V. brands for their great bonuses and gaming lobby. I am a sucker for Pragmatic Play pokies and had my usual Friday night session last month playing Gates of Olympus.
Long story short, I won the max win multiplier on a $1.5 bet through the free spins bonus round. It took a while for the win to settle in and to withdraw my winnings, and now I am more than ready to share my experience and hopefully inspire your next session.
Let's dive into it, shall we?
My Biggest Win on Gates Of Olympus: Max Slot Win in the Bonus Round
Starting off with the juicy part, how I won $6,000 on a $1.5 bet. This wasn't possible until recently with most games paying roughly 1000x the stake. Gates of Olympus isn't the only Pragmatic Play slot paying thousands of times the wager, though, with games like Starlight Princess, Sweet Bonanza, and others paying similar amounts.
Typically, players can win by matching 8 or more symbols anywhere on the game grid. Multipliers can appear at random during every spin and tumble, up to 500x at a time. Where things get interesting is the free spins bonus, because all winning multipliers get stacked until the round is over.
Having said this, my usual top multiplier ranges from 10 – 25x during the Gates of Olympus free spins. However, this time things were different. I started off with a $50 deposit and went straight to Gates of Olympus; after a few spins, I triggered the first bonus round and pushed by bankroll to $250. From $0.75 I increased my bet to $1.25 + the addon for extra scatters during each spin that costs $0.25. So I was on a total $1.5 bet and about $250 balance when the next free spins round was initiated.
Now, as I said, imagine me who is used to roughly 2x and 3x multipliers stacking up to a total of 25x during the whole bonus getting a massive 500x + 10x multiplier on the first bonus spin! I couldn't believe I actually landed a win on such a massive multiplier right off the bat, meaning I had 14 more spins with a 510x multiplier…
7 free spins later I was at a near $700 total win and then landed another 500x, 100x, and 50x multiplier. At that point, I had 7 more free spins and a 1260x multiplier.
By the time I had 2 free spins left, I got another 500x multiplier, bringing the total to 1930x, and had already won $3,469. Of course, my last win of $0.90 x 1930 multiplier resulted in me reaching the top $6,000 Gates of Olympus win ($1.5 x 5000x max win).
What Felt Different This Time
It's not the first time I've won big amounts on Gates of Olympus or Pragmatic Play slots in general. These games are highly volatile and can drain your bankroll as quickly as they can increase it.
Before I tried Gates of Olympus I used to be a fan of Starlight Princess. It's an identical game with different graphics and theme. Gates of Olympus always felt too rough for me, losing $100 or $200 until I landed a big win. But when it came, it usually boosted my balance to $1,000 or more.
Most Gates of Olympus big wins come indeed in the bonus round, since all multipliers that lead to a win get added often resulting in total multipliers of 20x or higher. When betting $1 or $2, the usual win range is $5 or $10, so $250 wins aren't hard to come by.
There have also been cases where I've seen the 500x multiplier but only in the base game, and sparingly. So you can imagine my shock seeing so many 500x multipliers on a single bonus round.
What I can confirm based on my experience and similar videos I've seen on YouTube is that once you land a 100x, 250x, or 500x multiplier playing Gates of Olympus free spins, it's very likely that you will end up winning the maximum 5000x win.
The only downside to this seems to be that massive wins tend to occur when playing smaller bets, like $1 – $5 per spin, although this might be due to the scarcity of whales at online casinos.
About Gates of Olympus
If you've never tried Gates of Olympus, let me enlighten you.
It was released by Pragmatic Play on February 25, 2021, and has since become the most-played title of the provider. Many online casinos even request branded versions due to the various streams players publish.
How Gates of Olympus works is simple. There are 6 reels and 5 rows with a range of gems acting as low-paying symbols and Ancient-Greece-related icons paying bigger sums. Combos form anywhere on the reels as long as at least 8 identical symbols appear. Every winning combo disappears resulting in tumbles with additional winning chances.
The action begins when multipliers start appearing thanks to Zeus' lightning strikes, ranging from 2x – 500x per hit. As long as tumbles continue, multipliers remain in place and then get added and multiplied by the total win.
Four Gates of Olympus logo symbols unlock 15 free games, with unlimited 5 extra spins for every 3+ scatters during the round. The only difference during the feature is that multipliers appear way more often + winning ones stack throughout the bonus game.
That's Gates of Olympus in a nutshell. The game is featured at all Pragmatic Play online casinos with bets ranging from $0.20 to $100 per spin and a maximum win of 5,000x the bet. Players can instantly buy the bonus for 100x of their stakes or use the Ante Bet costing 25% extra to increase the likelihood of getting scatters.
As you can guess, the game's volatility is extremely high (5/5), meaning long losing streaks and huge wins are likely to occur within a session. The RTP aligns with most Pragmatic Play slots set at 96.5% with a slightly improved rating for users exclusively buying the bonus round.
Based on the Gates of Olympus fact sheet shared by Pragmatic, getting the maximum win comes with 1/697,350 odds, so I consider myself lucky.
My Personal Experience with Wazamba and Withdrawing The Huge Win
Since I've been working at Pokies.bet I am a digital nomad, doing research and publishing my findings while traveling. Lately, I've been in Greece where online casinos charge 25% tax on all winnings above $100. As such, I avoid casinos like bet365, 888, Betsson, NetBet, and other renowned brands licensed locally.
The challenge of finding good offshore casinos is there, but it's my job and I've known the best Curacao licensed casinos accepting players from Australia and most other jurisdictions like the palm of my hand. Wazamba is on the top of my list, like its sister sites AmunRa, 5 Gringos, 7 Signs, Rabona, and Sportaza.
As soon as I got this win, I had a quick revision of its payout terms. I was an active player on Wazamba and regularly cashed out amounts up to $500 but never such a big sum. Being a tier 1 VIP player, my payout limit per day was $500, with up to 72 hours for internal processing. Since I was cashing out through a debit card, an additional 2 days were required for my funds to appear.
I won't lie. Getting out $6,000+ took a while but I can confirm that Wazamba indeed paid out the whole sum according to its terms. The good news for big winners is that progressive jackpot wins are paid out in full, so at most, you are likely to wait for up to 30 days to cash out large sums like $10,000 over 20 requests. Of course, higher VIP players have way higher limits than this.
Tips & Tricks: Is There a Gates of Olympus Hack?
After reading my experience playing Gates of Olympus on Wazamba, you must be thinking that I discovered a hack or trick to make it payout every time. I am sorry to say that such a hack doesn't exist.
Since Gates of Olympus works with tested and verified RNG software, all spins are random. What you can do is calculate the long-term edge the casino has based on its RTP, which is 3.5%. Based on this you know that if you keep playing Gates of Olympus for millions upon millions of spins, you'll experience losses of up to 3.5% of all money wagered. For example, although now Gates of Olympus might rank as a 5000% RTP slot for me, eventually it would even out and I would be a loser. This is a hint to know where to stop and call it a day.
The high variance of the slot is another aspect to take into account. It suggests that the game can pay out huge sums in one go. In the reverse, long dry spells are likely to occur. My experience fits this metric 100%. I've played sessions during which I deposited $50 x 5 times and my biggest win was $4.2, while I've played a handful of spins to win 500x and even 5,000x my stake.
What players can do to close the gap of the Gates of Olympus edge over players is take advantage of casino bonuses. Wazamba and other casinos we recommend letting you claim bonuses of 100% of your deposit + free spins for Gates of Olympus and other Pragmatic Play slots. With a little luck, you can complete the wagering requirements while still being in the black.
Other Pragmatic Play Online Pokies That Pay Big Time!
Pragmatic Play is my favourite gaming provider because they make slots that have great graphics, various bonus features, above-average RTP, and big wins. Things weren't always like that, and their first few game releases failed.
Sweet Bonanza was the first big hit of Pragmatic Play. It introduced the highly coveted all-ways-win pay system and followed a fun candy theme with free spins and multipliers up to 100x. The total win here can reach 21,100x the bet.
Gates of Olympus followed a couple of years later, employing a similar game format + the switch to 15 free spins instead of 10 and stacked multipliers across the bonus round. Sweet Bonanza multipliers are also exclusive to the bonus round, offering a less engaging base game than the latter. Starlight Princess follows the story of a Koi Princess and an identical gameplay and stats to Gates of Olympus. It was released a few months after the popular game in question here and is another favourite of mine.
Buffalo King Megaways is a slightly different game, with over 200,000 ways to win per round and a top win similar to Gates of Olympus. The graphics are less vibrant but the game pays out huge wins in a similar way to Sweet Bonanza during the bonus game.
5 Lions Megaways has an Oriental theme but identical stats to the above games and is another fan-favourite Pragmatic Play slot for big wins. The USP here is the ability to select the bonus round volatility by choosing from a range of wild multipliers and a number of free spins. I've scored a 2,500x max win playing 5 Lions Megaways once, half the win cap.
All Big Bass Bonanza slots are also part of the Pragmatic Play family and hugely popular games. However, I don't really like fishing slots and would rather play their Dog House series.
I could keep going with more exciting and high-paying slots like Gates of Olympus, but the above list includes my personal favourites and I believe you will have a blast with any of them too.
Things You Should Takeaway From My Big Win On Gates of Olympus
I didn't create this guide to make you think that playing Gates of Olympus will result in you experiencing a similar win. I tried to be upfront and illustrated that the likelihood of this happening is tiny – but it's there.
At the end of the day, if you are gambling you should do so on a game that is fun, engaging, and has a solid winning potential. Gates of Olympus fits the bill and is featured at top online casinos across the world, many of which I've shared throughout this guide. Just remember that the casino has an edge even on this great slot, so play responsibly.
Before closing, let me ask for two things + apologize for not taking a video and sharing images instead. Firstly, please don't share this post with my wife or she will be asking for a new bag. And please, share your personal experience with Gates of Olympus in the comment section, especially if you got a similar win with a higher bet.
Thanks for reading.
About the Author
Affiliate Disclosure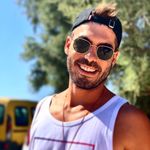 Michael has reviewed and verified all information on this page. Having worked in the iGaming industry for over 8 years, he is the most capable person to help you navigate online casinos, pokies, and the Australian gambling landscape.