Gambling is an exciting activity often incorporated within anime scripts. If you do not feel like risking your own money, watching an anime movie to entertain your imagination and gaming urges at once is a great solution.
With 3.5% of the total population choosing anime as an entertainment method, there is a great likelihood that a big chunk of those will also love playing online slots or trying their luck on the roulette table. Death Note, Naruto and One Piece, which are all extremely popular anime series, might not involve gambling, but quite a few other anime movies do.
Read on for our top 8 gambling anime movies that have been launched by 2023.
C: The Money of Soul and Possibility Control
With Kinimaru Yoga, an Economics student, as a protagonist, this anime takes place in a world that money is all that matters. With people's lives carrying zero meaning in this scenario, Kinimaru is invited to partake in a gambling tournament taking place in the East Financial District. Closely linked to gambling, this anime is classed as a mystery thriller, with 11 episodes that can be enjoyed dubbed.
Kakegurui: Compulsive Gambler
With 12 episodes being aired in 2017, Kakegurui is a psychological, mystery anime that you can watch on Netflix. Taking place in the Hyakkaou Private Academy, the story revolves around the school that is educating students according to their personal skills that make them better gamblers. Without urging to create graduate gamblers, the anime recognizes how competitive games and skilled-based gambling games can lead to professionals that can dominate their fields. What happens though, when the protagonist, Kagegurui, solely joins the academy due to her inherent love for gambling? You got to watch this gambling anime to find out for yourself.
Gyakkyou Burai Kaiji: Ultimate Survivor
With over 26 episodes being aired between 2007 and 2008, this is a gambling anime that is classed as a thriller. Kaiji 2 and Kaiji: Final Game were also launched to follow up the protagonist of the gambling anime discussed here, which ended up on a cruise ship that involved underground gambling. It is a great gambling anime with a number of life lessons to integrate if you are a gambler yourself.
Saki
This anime involves a young protagonist, Saki Miyanaga, who has a peculiar relationship with Mahjong. Gambling her pocket money at New Years would determine whether she will end up broke. In time, she understood how to reach neutral score and ended up successful. What will happen when she is urged by a friend to enter her school's Mahjong Club though? Check out her story in the 25 episode gambling anime.
Legendary Gambler Tetsuya
A 20 year old gambling anime with 20 episodes, this gambling anime follows Tetsuya, as he gambles with exceptional skill in the post-World War 2 Japan. The plot takes place in Shinjuku City, whereby Tetsuya employs 'several' of his personal skills to emerge victorious in Mahjong. This gambling anime is inspired by the real life of Takeshiro Irokawa, who is nicknamed Hourouki Mahjong. It is a realistic anime that involves a lot of cheating and stealing, all wrapped up in a masterful script.
Mahjong Hishouden: Naki No Ryuu
Who doesn't love a bit of Mahjong? But what about gambling your life against a gang? That's the plot of this gambling anime, whereby the Crying Dragon, the series protagonist, uses his special move to beat his opponents. It is a classic drama anime, taking place across three episodes that are filled with action and anticipation.
Touhai Densetsu Akagi: Yami ni Mairita Tensai
A 2005 – 2006 gambling anime that you can still watch on Netflix, revolves after the WW2 Japan. Shigeru Akagi is the young protagonist that shields himself against the Yakuza by winning them on Mahjong. In the process, he is trying to help out Nangou, who is setting the stakes as high as to cost him his life in order to get rid off his debt. A TV drama that is a must watch by all gambling anime fans, as it perfectly depicts the attempts of many people that tried to survive through gambling during that period.
Stardust Crusaders (D'Arby The Gambler Story Arc)
This gambling anime is about Jotaro, who faces D'Arby in a poker game that could gift him the soul of Joseph and the rest players that lost to this mysterious opponent. The stakes are ridiculously high, with this fan ride involving a lot of action and thrill. The full Jojo's Bizarre Adventures is hugely successful, with this being the 34 – 35 episode of Stardust Crusaders that is ranked amongst the top of the full series.
Why is Gambling so Prominent in Animes?
With the above being just a few of the anime movies that are all about gambling, 10 or even more other animes involve gambling as part of an episode or series of episodes. To be honest though, the stories rarely have to do with gambling itself, rather with Mahjong, which was a particularly popular gambling game in the post-WW2 Japan.
It was then that people's livelihoods were destroyed, with gambling being one of their few alternatives to try and win some of their dignity back. The gambling anime films discussed above are a great way to learn more and understand the overall sentiment of that time period. If on the other hand you feel like gambling after watching one of the above, check out Pokies Bet.
About the Author
Affiliate Disclosure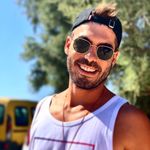 Michael has reviewed and verified all information on this page. Having worked in the iGaming industry for over 8 years, he is the most capable person to help you navigate online casinos, pokies, and the Australian gambling landscape.