Australians bet on sports and on casino games more than any other country. Most get into sports betting hoping to make money.
Although sports betting shouldn't be viewed as a side hustle, but more as a way to complement watching your favorite sports team compete on TV, it can as well be. Bettors who manage to win over 50% of their wagers while using optimal strategy can bring home a steady income from their sports wagers.
This page will provide insights, tips, and strategies to aid Aussie bettors looking to make a living in sports betting. Although we cannot guarantee it will work, our betting pros will share the knowledge they have accumulated from betting for over a decade.
Here are the 10 areas we will cover throughout this guide:
Avoid parlay bets
Top sports betting markets to bet on
Shop for the best betting lines
Use live betting markets
Research before locking your bet
Redeem multiple sports betting offers
Implement betting software into your strategy
Search for odds boosts
Understand how to arbitrage your bets
Bet with care and a plan
How Sports Betting Works
Sports betting is available at local bookies, online sportsbooks licensed in each territory, and offshore betting sites welcoming Aussie players with massive bonuses and daily odds boosts.
To win money betting on sports, the following three Aussie betting sites should be on your radar:
To bet on sports, you must create an account with one of the above. The process takes less than five minutes, and the betting site will ask for your full name, username, password, mobile number, and address details. Aussie players over 18 years old can create an account to bet online or via their mobile devices. The process is identical.
After signing up, you will be able to view the various sports taking bets. Some popular in Australia include Soccer, Cricket, Rugby, Basketball, and Aussie Rules. Various leagues are covered under each category, such as NBL, NRL, MLB, and AFL.
After selecting a market, you will view the upcoming and live betting events with their odds displayed. Users can select the odds they want to bet on, and these will be presented on their bet slip. You can then add more matches following the same steps, enter your stake, see the potential winnings, and lock your bets. When the event is settled, your balance will be updated instantly reflecting your winnings or losses.
The above guide to sports betting is as simple as possible to accommodate beginners. A lot goes into betting on sports in Australia, and the following tips can help you get the most out of your wagers.
#1 Avoid accumulator bets
Accumulators, multiples, or parlay bets (depending on where you are based) can be awesome. They reach heights similar to the lottery and add a unique spice to sports betting. Players can bet as little as A$0.10 on a multiples ticket with 10 – 12 picks and expect payouts exceeding A$50k. That's because all odds are multiplied with each other – but you must guess correctly all your picks to cash out.
A good winning parlay bet should not exceed 3 picks, but I advise beginners to avoid them altogether. The large payouts often make sports bettors gamble instead of trying to make educated guesses. It's OK placing such a bet once in a while, but it is best to stick to single bets generally – even if it means betting slightly more to get the desired payout.
#2 Best sports to bet on
The betting sites we recommend on this page cover 40+ types of sports, each with additional leagues. By tapping on a league you will find 1,000+ events with odds to take.
Indifferently to which game or team offers the best odds, you should focus on one or two sports that you know a lot about. Bets can be placed outright, but the true value lies in special bets like the first scorer, over/under, etc. By knowing the sport and teams you are betting on in and out, you can make informed decisions when locking those odds.
From a strategic standpoint alone, betting on less popular leagues or sports can indeed make it easier to find unique opportunities. Oddsmakers are experts in pretty much any niche, but mispriced odds are more likely to happen if you are betting on the Japanese ping pong tournament than on the Australian Open.
#3 Shop around for the best lines
You don't need to spend days striving to find a slightly better line movement. However, it is smart signing up on more than a single betting site and compare the provided odds before adding them to your betslip.
Doing so you can compare and find the betting site with the best odds and lower juice for the events you want to bet on. This strategy won't mean much on individual tickets, but the money you save in the long run can make a true difference in your turnover.
Although manually comparing betting sites to find the best odds isn't hard, several Australian betting sites provide software tools that automatically compare the odds of multiple sportsbooks saving you time.
#4 Search for live betting opportunities
Live betting can quickly turn a casual bettor into a gambler. New odds are presented throughout the match, and it can seem like a great idea to jump on them with both feet. But winning all your bets isn't possible, and you might end up losing more than if you didn't live bet at all.
But betting live on an event you have wagered pregame and doesn't go as planned can be a great way to arbitrage your stake. This term means finding new opportunities to bet the opposite way and mitigate your losses.
#5 Research the teams you are betting on
Watching a team or following a league closely isn't enough to be considered a true sports handicapper. To win money betting on sports online you must follow every player, team, coach, management, and the upcoming opponents of the team you are backing.
Changes in the weather, controversies in the management, injuries, and personal vendettas can massively affect the outcome of a sports match. By staying on top, you can take the odds before the sportsbook and the public catch on and adjust accordingly.
#6 Take advantage of sports betting bonuses
This doesn't have to do with betting expertise per se, but more of a know-how in the online betting world.
No matter how certain you are about your wager or betting style, using a sportsbook's betting bonus can only help. Especially if the bonus terms and conditions are lenient like with the operators we recommend.
Types of bonuses you can get include no deposit free bets (free stake when you sign up), insurance bets (refund if you lose your bet), match bonus (get double the money you deposited), and odds boosts (get improved odds on selected events).
These bonus types can add a layer of security and allow you to bet more than you would or help you match bet. The latter is a term used when you are betting on more than a sportsbook on opposing sides of the same bet to ensure you get a payout. When done with a welcome bonus, you could be looking at free profit. And bonuses don't end after your first deposit – discover several sportsbooks from this page to continually apply this strategy.
#7 Utilize sports betting software
This sports betting tip doesn't have to do with hacks or cheats, since these are illegal and can get your betting account blocked or limited.
Instead, you can find websites comparing odds, calculators to see how much you would need to bet to match bet successfully, promo codes for multiple betting offers, etc.
The internet can be a great resource to online bettors like this article is, and you should use all resources to aid your race against the book!
#8 Look for odds boosts
Most sports betting bonuses require users to place a bet or make a deposit in a specific way. For instance, you could get parlay insurance if one of the four legs of your bet goes under. Such bonuses are tricky, since they dictate how to bet and often take you off-track.
But odds boosts are different and widely available. Most betting sites release daily odds boosts on every market, so you should always shop around before placing the bet you already planned to make. If an odds boost is available, take it! If not, it's fine.
Odds boosts can skyrocket your payouts without requiring you to add more picks in your betslip or bet higher stakes. As such, they are betting bonuses to watch out for if you want to win big without additional risk.
#9 Understand arbitrage betting
We already briefly discussed arb betting – the process of betting on the same event to reach a position where no matter the outcome you end up with a profit.
Arbitrage betting opportunities are hard to come by unless you utilize other tips we offered here, such as:
Odds boosts
Signing up and checking multiple betting sites' odds
The downside, other than requiring time and effort, is that you will win less money each time because you will be always losing one of your bets. But if you are seeing sports betting more as a side hustle than a hobby, arbitrage betting is a great strategy to win money.
#10 Play responsibly
No matter how experienced you are in sports and betting, if you fail to set a plan and stick to it you will end up a loser.
All forms of gambling can become addictive, and you might end up betting more than you should or planned.
Plan ahead by setting deposit limits using the sportsbook tools for every day, week, or month. Doing so will ensure you don't spend more than you can afford.
Another good tip is cashing out some money every month, but also leaving enough to continue betting and making a profit.
Unit betting is a strategy that can help you calculate your betting success and stick to a budget while also betting on various events and getting the most out of these sportsbooks.
The Math Behind Sports Betting Winnings
No matter your experience or effort put into betting, losing is part of gambling online. But even if you were to win 50% of the time, you would end up losing betting on sports. That's because all sportsbooks charge vig when you are placing a bet, which is essentially their cut for facilitating the odds.
To understand how many of your bets must be a winner to turn a profit betting on sports, you must calculate the implied probability. At a basic level, when betting on 1.10 odds, you must win 52.38% of the time just to break even. Exceeding this margin is the requirement to make a profit in sports betting when taking such lines.
Beginners often disregard the juice involved in sports betting, but it can build up and affect your net winnings in the long run.
FAQ's
How to make A$100 a day betting?
There are no guarantees in sports betting, and you should consider all your wagers as lost to be on the safe side. On a basic level, to win A$100 betting straight on sports, you would need to wager A$100 on lines set at a minimum of 2.0.
What is the most profitable betting?
All types of bets can turn you into a winner, as long as you do research before betting, understand how the odds work, take advantage of bonuses, and don't bet more than you can afford. For the biggest wins, accumulator bets where you combine multiple stakes into a single bet can provide massive wins – but they are equally hard to pull through.
How can I make money fast in sports betting?
The fastest way to make money betting on sports is by taking advantage of live betting. Some sportsbooks offer cut-to-cut betting opportunities on several aspects. For instance, you can bet on the winner, scorers, cards, corners, and more prop bets on a single soccer match. By combining these bets and putting down several large bets, you could be looking at thousands in winnings.
Is betting a side hustle?
Sports betting is gambling and shouldn't be considered a job. Treating betting as a job can add a lot of stress to your life and see you wagering more than you should. Having said this, many bettors treat betting on sports like a side hustle, often wagering thousands of dollars in a single day. A few, called sharps, do manage to make a living betting on sports.
About the Author
Affiliate Disclosure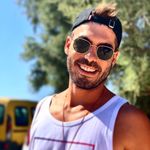 Michael has reviewed and verified all information on this page. Having worked in the iGaming industry for over 8 years, he is the most capable person to help you navigate online casinos, pokies, and the Australian gambling landscape.