The cauldron is waiting for you to make some potions spiced up with a magic that could help you get some really cool prizes! Grockel's Cauldron is an online pokies australia by Swintt, it has 3 reels and cluster payouts. It is kind of spooky but at the same time not scary at all. Your possibilities for winnings are increased by cool pokie's features, so start brewing potion and hope for the sweetest most magical winnings!
How to play Grockel's Cauldron
Firstly, manage your bet, choose the credit value and bet multiplier that you desire. There's a "Turbo Spin" button you can try out as well as the "Max Bet" button. "Auto Spin" button is there for an available autoplay option, press it and choose an appropriate amount. You can use a round button with a letter "i" on it and check out all the info about the pokie. You can also look for a smaller square button with lines on it and check out the Gaming Guide by pressing it. Well, nothing else left for you but to click on the most significant round button with two yellow half-circular arrows on it and start making potions!
How to win Grockel's Cauldron
Grockel's Cauldron provides various winning combinations that you can hit, which is great news right away! It could be said that this slot actually has 8 lines and pattern wins. This pokie also has a free spins bonus feature which cannot be retriggered, but it can still be advantageous and convenient for you! Give your best to find a recipe for getting the maximum payout of insanely 208.000!
Free Spins and Bonuses in Grockel's Cauldron
This pokie has several features, among which is one that provides a number of free spins. Free spins feature triggers whenever you land the same symbol (skull mask) on the reels 1, 3, 5, 7 and 9 or 2, 4, 5, 6, and 8. While this feature is ongoing, another round of free spins cannot be retriggered. All winning types from the base game are valid during free spins feature.
Grockel's Cauldron Features
Other slot features include so-called special wins. There is Four Corner Win which you will experience if you manage to land four matching symbols in all four corners. Full-Screen Win is another one and, as its name says, you need the same symbol on every reel so you can hit this win. Four Corner won't be paid if you get Full-Screen with matching symbols, unlike Line Wins which will be paid. If a combination of ingredients happens on the reels, it can also payout under specific rules. Any combination of three symbols of the highest value – the chest with a skull on the lid, an old book of spells and a voodoo doll – will payout as a Four Corner Win of any of those symbols if the four corner has the same symbol.
Grockel's Cauldron Design and Graphics
The background setting represents some kind of a storeroom perhaps or a cabin. There's a small window on the right side where sunlight comes through, and the dust particles can be seen. The whole interior is made of wood, you can see the wooden shelves and barrels, and even the complete playboard is also made of wood. On the reels are all magic-related symbols like a chest with a skull on top of it, potions, voodoo doll, magical old book, skull mask and the cauldron, of course. Although this pokie is supposed to be scary, the background music kinda has a jungle cheerful vibe and design is very well done with appealing colour contrast. The playboard with vibrant symbols is actually above the cauldron where some green liquid mass is cooked. It seems like everywhere in this adventure points that you are at some horrible monster's house, but, at the same time, it makes you expect just some strange and unusual creature that's maybe actually friendly. After all, its home will bring you prizes!
Supported Platforms and Devices
Fantastic news are coming when it comes to the accessibility of this slot. Grockel's Cauldron can be played via various devices – desktop, laptop, tablet and mobile phone. Take a spin, whenever you want to and regardless of where you are, above this interesting looking cauldron and hope for the best!
Valid Until:
Dec 31, 2023
💵 Your Special Bonus $20 FREE. NO DEPOSIT NEEDED
Frequently Asked Questions about this pokie
What is the minimum coin bet in Grockel's Cauldron?
The minimum bet in Grockel's Cauldron is 0.01
What is the maximum coin bet in Grockel's Cauldron?
The maximum bet in Grockel's Cauldron is 0.50
What is the biggest payout in Grockel's Cauldron?
The biggest payout in Grockel's Cauldron is 208.000
What is the win rate in Grockel's Cauldron?
RTP (return-to-player) in Grockel's Cauldron is 94.97%
Can I play Grockel's Cauldron for real money?
Yes, Grockel's Cauldron can be played for real money in the authorised online casinos, which have a license for this game
Is the autoplay feature available in Grockel's Cauldron?
Yes, the autoplay feature is available in the Grockel's Cauldron
Can I play Grockel's Cauldron with no registration?
Yes, Grockel's Cauldron can be played with no registration on our website and, in some cases, the registration is not needed on the casino websites as well, depending on them
Can I play this pokie for free?
Yes, Grockel's Cauldron can be played for free in case the authorised online casino allows it
About the Author
Affiliate Disclosure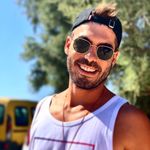 Michael has reviewed and verified all information on this page. Having worked in the iGaming industry for over 8 years, he is the most capable person to help you navigate online casinos, pokies, and the Australian gambling landscape.