It's hard to nail at something just from the first try, huh?
And don't worry, it's completely normal. None of us are born an expert. We learn, we fail, and then we learn again, just from a different perspective.
However, in some situations, it's just better not to err. Or at least not too much.
Gambling, casinos are perfect examples. In this case, failure may bring experience, but it can cost way, way too much money. So much, one could even quit before appropriately starting. 
So, today we are going to share the most common mistakes and assumptions all newbie gamblers have in common. And not only do we hope it will teach you a thing or two, but it will help you to avoid losing money immediately after you start this activity.
Too much pressure on the luck
If you come to a casino, it doesn't matter online or a regular one, thinking you can just learn on the spot or use your beginner's luck – please, just don't. This approach only shows you you're either not ready at this moment, or you will ever be.
Gambling requires a lot of consideration beforehand, money to start with (not the money you want to pay your rent with, and perhaps win some more. The actual money you decided to dedicate for gambling, with a thought you might lose it all).
This brings me to my next point…
Have funds entirely dedicated to gambling
You might think you have some money left, which are, therefore, dedicated to over rent and other expenses by the end of the month, and the casino might somehow double or triple this number.
Well, think again. There is a right amount of chance that the first-timers do not win, but rather lose money at the beginning of their gambling journey. You have no idea how many new casino enthusiasts come to gamble, being completely sure they will win. And… Then life happens. So, keep in mind that you are entirely confident and financially capable of covering this new activity you've decided to get yourself into.
Using illegal online gambling rooms
If you're going for an online casino, it is crucial to do your homework about it. Not only illegal casinos are not even required to pay you out, but you could even get arrested if caught using one of those sites.
Also, those casinos could be robbed. Where do you think all that money came from? And now, they have your bank and contact details. If that doesn't sound threatening enough, perhaps you should reconsider putting yourself in the casino sphere in general.
For the reputable and fair online casinos we recommend to check out our reviews of online casino rooms.
About the Author
Affiliate Disclosure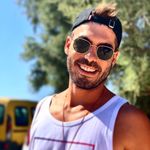 Michael has reviewed and verified all information on this page. Having worked in the iGaming industry for over 8 years, he is the most capable person to help you navigate online casinos, pokies, and the Australian gambling landscape.