There are crazy and unbelievably shocking stories out there. Well, and especially about such a wild sphere itself as betting and gambling.
We wanted to find out the most shocking ones to share with you, perhaps we could carry over at least a bit of emotion as these people had.
So, we analyzed Reddit's users' experience with gambling, both horror and unbelievable joy to see the best ones out there. Some of it are sadly shocking, some will make you jump along with the storyteller himself, but all of them are unique in their own way. 
Should I stay or should I go
'I was playing a session with a guy who kept going all in. After a while, this starts to get infuriating because it mucks up the flow of the game. I started to notice when he was going all in, and he was doing it on draws, this means his hand had potential, but he didn't actually have anything yet. I took advantage of this and cleaned him out….. 3 times, he just kept rebuying for $300 a pop. I got a call to go help out my mom so I left but after making close to $300 an hour earlier I felt the urge to go back. The guy was still there! I got to talking with him and found out he was down about $7000. Then something crazy happened, he hit every hand for about an hour. Full houses, nut flushes, set anything and everything and he kept shoving all in so he kept winning massive amounts because no one believes that he can possibly have the best hand again. He ran his chip stack up to 6500. I was genuinely happy for him because he seemed like a good (if not stupid) guy and told him to get out, cash out and consider this a vast learning session and run now. He didn't listen. 3 hours later he fed every. Last. Chip. Back to the table. It was the craziest thing I have ever seen and the craziest part was this guy didn't look like he was loaded or like he could afford the loss as if it was nothing. I made a lot of money that day but I will never understand why he didn't walk away after that incredible upswing. '
No, mom, yes, mom
'Not a casino worker but had a friend of mine borrow a total of $15k dollars over a few months from me to gamble. He got so addicted that he once paid off a Bimmer with a day's winnings but also lost a lot.
When I started asking for the money back, one day, his mom called me and asked me to stop calling him about the money and that he will give when he can. WTF?! Finally, after two years, I got all of it back.'
Vegas, baby
'I was in Vegas with my Dad for gambling on the first rounds of the NCAA tourney. The first day we're there I drop some money on pokies games and camp out in the sportsbook of the Excalibur, last of the free all you can drink books. I pace myself drinking wise and start dropping games left and right. I even forgot to hedge the final round of a three-game parlay after winning the first two—total amateur hours.'
'After drinking and losing for roughly 12 hours, I get antsy and decide to cruise the strip on foot with my Dad. Whilst doing so, I explain to my Dad that aside from the sportsbook gambling on red or black in roulette is one of the highest (if not highest) percentage bets of any game.
My Dad proceeds to tell me how that's just luck and negates any skill a player might have. Now I disagree with this. Because what it really does, I countered, is negates the house's advantage over drunk unskilled players. Blackjack has pretty great odds if you play correctly, and that's pretty big for most of us. We decided to make a side bet. See who wins more money. I start randomly playing red or black everywhere we go. I didn't play every spin (one thing I love about roulette), so I was plopping down hundreds to start. My Dad was playing BJ and busted out pretty fast.
I hit a roll like none other. Entered casinos and hung by a table. Dropped a $100 down on red or black, win, repeat elsewhere. Eventually, we walked into one of the older casinos on the strip it had some kind of Irish theme to it and has since been demolished. I drop the table limit of $500 on a 47% chance bet, and the dealer is like "A you sure you want to do that?" Yup. Boom! Another win.
By this time I'm attracting attention. My Dad was explaining my theory to everyone watching, and people are kind of laughing at how dumb I'm being. You know what though? Before long, the red/black was the hottest bet at some of these tables.
This was literally the hottest streak I had ever been on. As we headed back to our hotel, we stop by to check some tickets I had set up for NBA games and found more winners.
In the morning, my Dad was still in awe and asked how I did. I was pulling money out from everywhere. 100s, 20s, just piling up out of my hoodie pockets, pants pockets, breast pocket of my shirt, and from nooks and crannies of my courier bag. All told I started with $500 and netted close to 5k playing something that amounted to flipping a coin.'
On a final note, we'd like to share powerful a disclaimer alert: definitely do not try this at home, folks.
About the Author
Affiliate Disclosure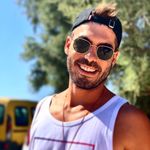 Michael has reviewed and verified all information on this page. Having worked in the iGaming industry for over 8 years, he is the most capable person to help you navigate online casinos, pokies, and the Australian gambling landscape.