In case you became interested in the online world of casino games, but concerned for not knowing casino slang and basic stuff that may come in handy later on, you shouldn't worry. Majority of slots have, more or less, similar features. Still, some pokies will surprise you for sure, and you will get them quickly after you learn about all basics.
World of pokies is very entertaining and diverse, and it is so big that it basically has its own dictionary. Sure, you're maybe confused as a newbie in all this, there is nothing too difficult to get or complicated for gameplay.   
At the very beginning, you will bump into certain symbols which are called scatter, multiplier, sticky wild and similar. Slots usually have special symbols or features like these for various reasons. Pokie's features spice up the gameplay and make it more exciting, and they can manifest in a very entertaining way and cool animations. Fun factor aside, features are extremely helpful and they can increase your winnings, sometimes a little, sometimes a lot.
Wilds are very common on the reels. The Expanding Wild has an astonishing ability to cover an entire reel! Wild can also be a Random Wild, which means that it can totally randomly appear on the playboard after a spin is over. Another type of wild is Sticky Wild – this one stays on the reels for more than one spin. Scatter symbol is fantastic in its own way. This one can trigger wins without being in a specific payline!
You will meet with different rules while playing various slots, but at least one of these features and symbols will be a part of it. Sometimes you'll need to land on reels of a certain number of these special symbols, and other times they need to land in a particular order and be in a specific location in order to activate a certain future. There are slots where bonus rounds happen randomly, and sometimes even after you triggered free spins round, you can start another one while the previous is still ongoing! It usually works like: three scatter symbols on the reels activate, for example, 10 free spins.
You should know that whether you get free spins or respins, you don't get a guarantee for a big win. They increase your chances for it significantly, they can bring you smaller gains, but you never know how convenient they will turn out to be until bonus round or feature is finished – don't forget that these also depend on luck. Free spins usually count as a bonus round, and respins can be triggered by landing a particular combination on the reels. Other than that, one more thing can count as a difference, respins are also very often created to increase thrill and adrenaline in players, respins are usually more fun to watch while you wait for the outcome.
Usually, at least three wilds also activate certain feature and sometimes only one special symbol is enough to make some significant change that is beneficial for you. For example, only one wild is enough to substitute all other symbols on the playboard or, at least, the majority. That being said, it helps you increase your gains or can multiply them by some amount. Sometimes, if you land at least one wild on the reels, that could be the key for creating a whole new reel on the playboard. Details of what special symbols can do vary from pokie to pokie, which is one more reason to try them as much as possible until you find your favourites!
Multiplier Wilds exist so you can get more massive gains and in a very similar way works something called Gamble Feature. This one is not a must-have in every slot, but it also isn't rare. Every so often, you will hit an individual win, and after that, you will experience the advantage or disadvantage of Gamble Feature, depending on how lucky you are. This feature works by offering you a possibility to guess the colour or suit of the card, and if you choose correctly, you will be richer for your win x 2 or x 4. If you make a mistake, Gamble Feature will end leaving you even without your original win. It doesn't sound fair, but that is the exact reason why it is so exciting and gives you the adrenaline rush!
After reading this little guide, go ahead and spin some reels. Explore different kinds of pokies only for fun at first. Try out numerous entertaining slots and enjoy free play by clicking here. You will see more clearly the meaning of each feature, and it will be even less confusing. Knowing all this information will certainly increase your confidence in playing and trying out new slots and the only piece of the puzzle that you will need is the winnings you should hit!
About the Author
Affiliate Disclosure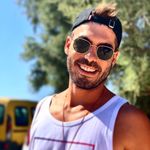 Michael has reviewed and verified all information on this page. Having worked in the iGaming industry for over 8 years, he is the most capable person to help you navigate online casinos, pokies, and the Australian gambling landscape.